Regular toll-free numbers don't support regular picture messaging (MMS). Pony Express's new feature helps you overcome this limitation.
With our new feature, you can send an image just as you would with a local phone number; but when you add an image, Pony Express automatically generates a web link and append it to the end of your message.
This special link can generate previews when received by iOS and most of the Android devices.
By default, the previews show a gray bubble with a title "Click to view image". Here is how it will be seen by an iOS recipient: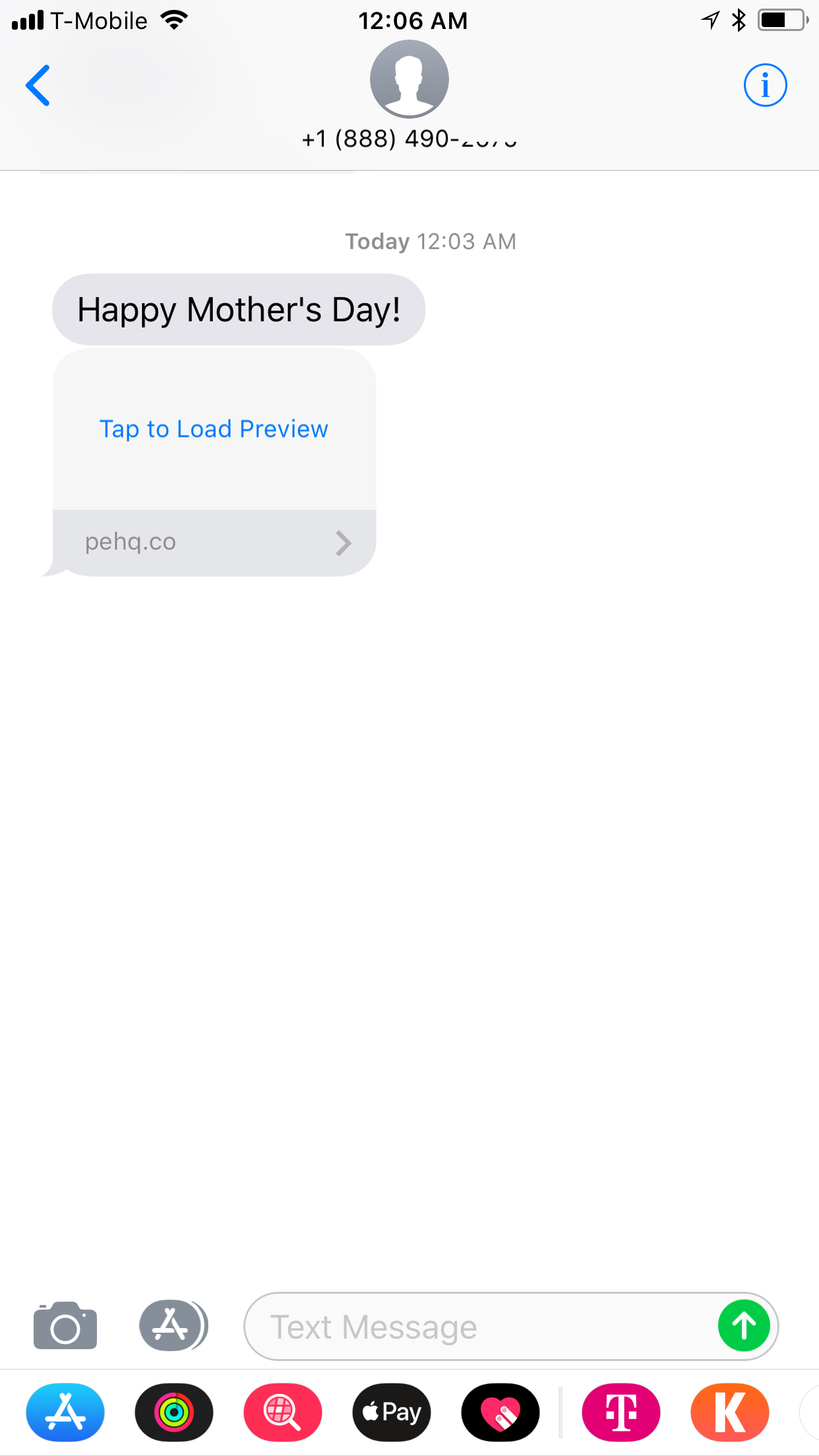 And here is how it looks for Android devices:
As always, let us know what think by sending an email to support@ponyexpresshq.com. For more technical information click here.